SJB is one of the most highly respected personal injury law firms in the Midwest. Our attorneys have long been known in the legal community as among the best trial attorneys in the region.
Just this year, 7 of our lawyers were selected in 2020 for Top 10 and Top 50 Super Lawyers in Kansas, Missouri, and Kansas City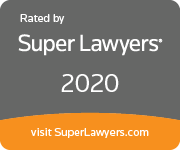 Also in 2020, our own Lynn R Johnson selected for the inaugural issue of Missouri Lawyers Weekly Power 30.