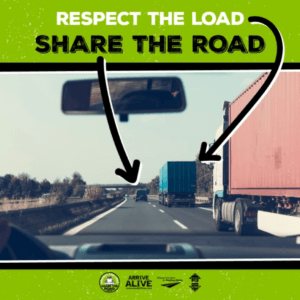 Tractor-trailer safety is not just about making correct decisions on our nation's roadways. Following the proper procedures is just as important once a tractor-trailer driver reaches his or her destination.
It is essential that trucking companies teach their drivers appropriate operating protocol to ensure workers' safety, whether they are making deliveries at a loading dock, warehouse, or construction site. Drivers need to know what they can do to avoid hazards that can cause serious or fatal injuries.
The United State's Department of Labor's Occupational Safety and Health Administration (OSHA) has published a guide listing important safety steps for drivers to follow when making a delivery (Safety Practices Once Tractor-Trailer Drivers Arrive at a Destination):
PARKING
Park on level ground and near the receiving door or delivery site
Set and test your vehicle's brakes
Place wheel chocks between the tractor-trailer's tandem wheels
Never attempt to stop a rolling vehicle
BACKING UP
Get Out And Look (GOAL)
Utilize flashers and backup alarms
Check both rearview mirrors
Roll down your windows and listen
Know your tractor-trailer's blind spots
Ask someone to be your spotter
Back up very slowly
Stand clear of the trailer when doors are opened for unloading
COUPLING AND UNCOUPLING
Do not allow untrained workers to perform coupling or uncoupling procedures
Maintain stable footing when adjusting tandems
Set your vehicle's parking brake
Perform a tug test
Monitor any traffic in the area
A commitment to safety does not end when you arrive at your destination with your tractor-trailer. Please follow these safety tips or, for more information, call 800-321-6742 (OSHA) or visit www.osha.gov/SLTC/trucking_industry.
If you have been injured in a tractor-trailer accident, please contact Shamberg, Johnson & Bergman for a free consultation. We will only receive a fee in the event of a successful resolution of your case.